The Fifth Essence
Posted by Becca on Apr 26, 2017 in My Books | 8 comments
Cover Reveal, Blurb, and Excerpt
Here's a sneak peek at the last book in my Final Formula Series.  Addie is back on the cover of The Fifth Essence (aka FF5) where her story–or maybe I should say, the current conflict–comes to a close.  Release day is Friday, April 28th–just two days away!
Also, if you haven't had a chance to read The Bonds of Blood, it's currently on sale for just $0.99, but will return to full price with the release of The Fifth Essence.  The Bonds of Blood is novel length and ends just hours before The Fifth Essence begins.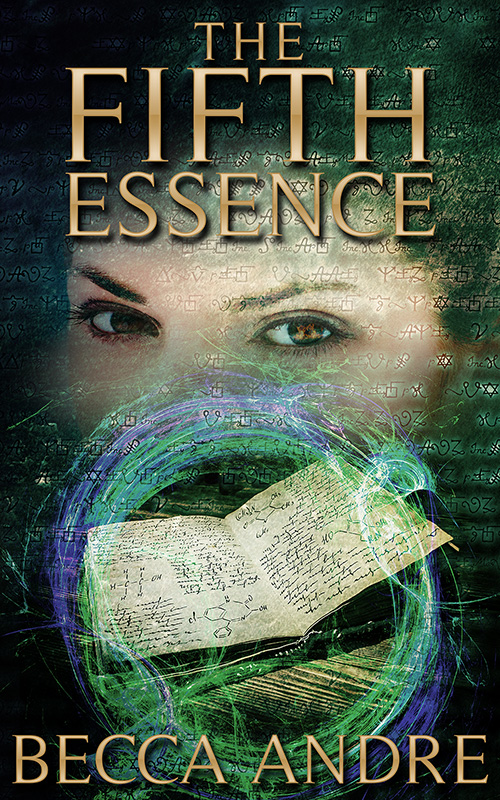 Addie Daulton has never backed down from a challenge. After all, doing the impossible is what makes her a master alchemist. So when she learns that her best friend, James Huntsman, has been banished from the mortal world, she believes she can get him back. But finding James isn't her only problem.
An infectious breed of zombies has appeared in the city, and they're like nothing any necromancer has seen. Addie suspects that alchemy is involved, or more specifically, an alchemist. She strongly suspects her former colleague Neil Dunstan is behind it, using the ingredient she inadvertently gave him.
And if all of this isn't enough, New Magic suddenly vanishes as mysteriously as it appeared two decades ago. With the naming of a new Deacon only days away and infectious zombies targeting former New Magic users, it's not the best time for Rowan to lose his power—magically or politically.
Impossible problems require improbable solutions, and circumstances keep pushing Addie to the same conclusion: the answer is buried in her family history. A history she doesn't remember. Now to save those she cares about, and perhaps the entire city, Addie will have to face her greatest fear. Her past.
Read an excerpt here: The Fifth Essence