FF5 Releases Today
Posted by Becca on Apr 28, 2017 in My Books | 6 comments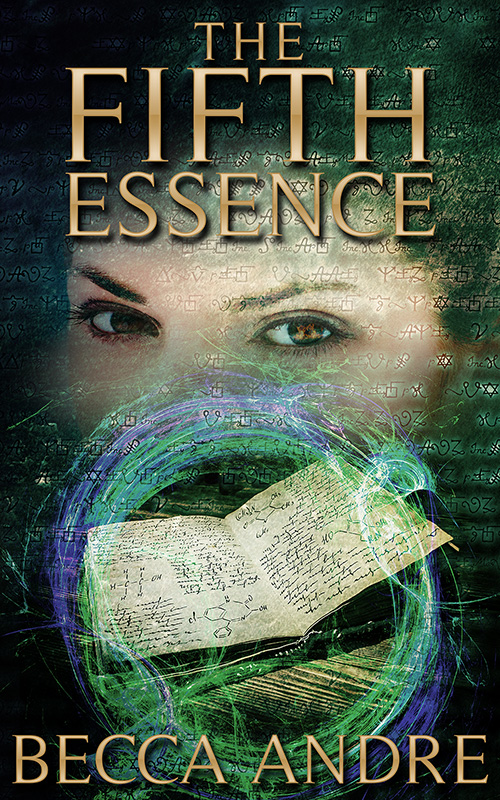 The Fifth Essence, the last novel in my Final Formula Series, has been uploaded in all the usual places–and specially priced! You can grab a copy for just $2.99 this week only. After that, it goes up to its regular price of $4.99.
Pick up a copy at: Amazon | Barnes & Noble | Kobo | Smashwords | Apple
Read an excerpt here: The Fifth Essence
…
Thanks for joining me on this adventure. The Fifth Essence wraps up the current conflict and I hope you'll find the ending satisfying. I've been asked if this is the last we'll see of Addie and the gang and the answer is no. I plan to return to the Final Formula world with a new series one day. I'm kicking around some ideas, and if I can pull it off, I might have a side story later this year.
In the meantime, I'll be releasing a new series. I'll share more details as it gets closer to completion, but this one is a steampunk fantasy set on an Ohio & Erie Canal boat. I hope you'll give my new series a try. It initially releases in a multi-author bundle on August 8, 2017. This bundle of 22 brand new science fiction and fantasy books is available for pre-order for just $0.99! Once the set releases, the price goes up, so if you're interested, reserve your copy today. I'll include the cover, blurb, and retailer links below.
Dominion Rising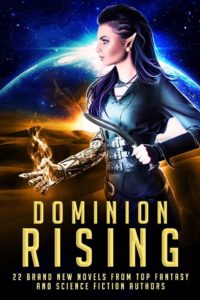 Find the Science Fiction and Fantasy reads you've been craving! Whether it's alien invasion or dark fairytales, heart-pounding galactic adventures or cyberpunk romance, Dominion Rising will satisfy with a thrilling mix of 22 BRAND NEW FULL LENGTH novels set in fantastical realms.
Sword and sorcery, far-flung galactic empires, alternative history, epic magic, slipstream futures: this collection of carefully selected, exclusive novels is sure to please and delight readers of speculative fiction.
Over five thousand pages packed with aliens, faeries, vampires, gargoyles, warriors, telepaths, space pirates, starship captains, hapless mercenaries, street urchins, robots, cyber-enhanced humans, badass heroines, and lost princesses. These award-winning, New York Times, USA Today and International bestselling authors have left no stone in the science fiction and epic fantasy universe unturned to bring you the very best escape from planet Earth.
All the novels are only available in the Dominion Rising collection.
Available for pre-order at: Apple | Barnes & Noble | Kobo | Amazon