BOOKS
I've organized my books by series. Click on each image for more information.

Final Formula Series – A unique urban fantasy about an amnestic alchemist and her quest to discover her lost past. This series is complete.

Iron Souls Series – A steampunk fantasy set on an Ohio & Erie Canal boat in the late 1800s. This series is complete.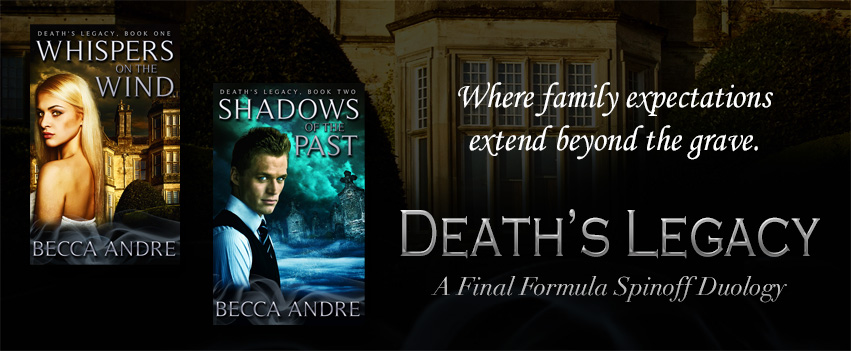 Death's Legacy Series – A Final Formula spinoff series. This two-book series is complete.