My Favorite Time of Year
Posted by Becca on Oct 8, 2015 in Fun Stuff | 8 comments
October Treats and a Giveaway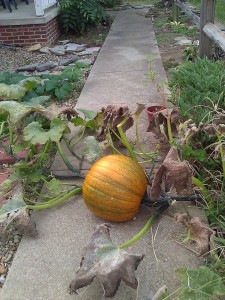 Fall has arrived here in southern Ohio, and though the leaves haven't begun to change, I can feel the difference in the air.  I love this time of year.  The weather is awesome and at the end of the month, we celebrate my favorite holiday: Halloween.  (I bet you didn't see that coming.)
But Halloween isn't the only thing I'll be celebrating this month.  The Final Formula just turned two.  (It's hard to believe it's been two years since I released it.)  In celebration, I'm putting together a few fun things to share on my website this month.  I've got a new alternative point-of-view scene from The Final Formula.  This scene is in Rowan's POV and immediately follows the last scene I did in his POV.  I'll be posting it as soon as beta readers give it a look for typos.  (If you didn't get to read the first one, it's offered as a bonus when you sign up for my newsletter.  If you'd like to learn more about my newsletter, I did a post about it here.)
I'm also putting together another character interview.  I'll be chatting with Addie this time, so if you have a question for her, please leave it in the comments section below.  I've also been soliciting questions over on my Facebook page if you like to hang out there.
During the final week of October, I'll be doing a giveaway over at The Fussy Librarian.  Five winners will get their choice of a signed paperback copy of The Final Formula or an ebook copy of my bundle, The Final Formula Collection.  The giveaway goes live on October 25th and runs through October 31st.  I'll post a reminder when it gets closer.
Finally, I'm working on a Halloween themed short story.  I hesitate to even mention it because sometimes these things don't come together like I envision, but if it does, I would love to share it as a Halloween treat for all my awesome fans.  Wish me luck!
Oh, if you're wondering about the picture…  That's a shot of the pumpkin growing in the middle of our sidewalk.  Apparently, a stray seed from one of last year's pumpkins made it into the flower bed.  The kids wanted to let it grow and look what we got!  It's the only pumpkin on the vine, but it's a big 'un.  🙂