Zombie Girl
Posted by Becca on Nov 1, 2013 in Writing | 4 comments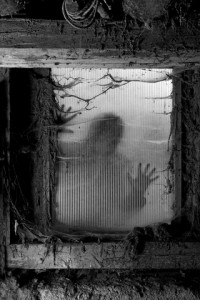 Contrary to common belief, I don't like zombies.  Really.  I mean, what's to like?  They're mindless, rotting hunks of nastiness.  But if you throw a few in your novel, or sit up all night slaying them on the Xbox, suddenly everyone thinks you like them.
I blame my son.
From a young age, the boy has always gravitated toward the spooky and the creepy.  I can't fault him there; I enjoy those things myself.  But he takes it a step further into the gross.  (Judging by the interests of his friends, I suspect it's a boy thing.)
It's his fault I ended up an Xbox addict.  When he bought a copy of Left For Dead, I had to do the parental guidance thing and play along.  (I guided him to the safe house and he kept the zombies off my back.)  After that, we moved on to Call of Duty Zombies, then Dead Island.  We've even played the zombie modes on games such as Red Dead Redemption and Borderlands.  If the undead ever shuffle our way, the boy and I are ready!
So it shouldn't come as a surprise that zombies ended up in my story.  They were just what I was looking for.  Not only are they nasty, but dead things creep me out.  Perfect, right?  Story wise, sure.  In real life?  Well, I do seem to get quite a lot of zombie-themed goodies from friends and family.  (Now I'm glad I didn't go with spiders. *shiver*)
In the end, I'm left laughing at the irony.  But I have no regrets—it's not everyday a 12-year-old boy brags to his buddies that his mom just had the most kills.  Speaking of…anyone up for game?  I haven't played in awhile, so I'm a little rusty.  I might need you to watch my back.