The Catalyst of Corruption
Posted by Becca on Jan 29, 2016 in My Books | 10 comments
Cover Reveal, Blurb, and Excerpt
It's time for another cover reveal! Here is the cover, blurb, and excerpt for the fourth full-length novel in the Final Formula Series. (Yep, that's Neil. I put my villain on the cover. 😛 )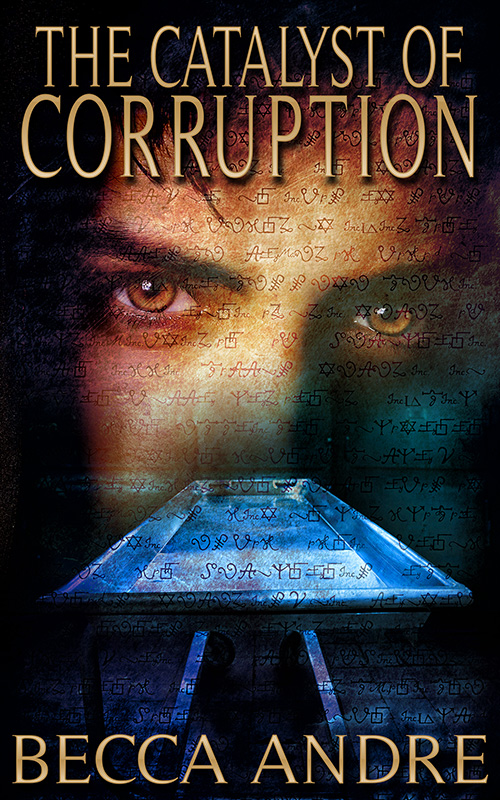 Addie Daulton wants nothing to do with her dark past as an Alchemica alchemist. Content with her new life surrounded by the people she cares about, she has chosen to live with amnesia rather than face the person she was. She focuses on alchemy's healing properties, helping others and hoping to find a way to save Rowan before his magic consumes him.
But Addie isn't the only one with a dark history. Her lab partner, Ian Mallory has just had his past resurrected in the form of his brother. Alexander is a powerful necromancer who has been secretly leading the necromancer community for centuries. He's not the type to share his power, and certainly not with the Flame Lord.
Addie must watch helplessly as Rowan struggles to maintain control of both his volatile magic and his influence in magical politics. Meanwhile, flashbacks tease her, suggesting that the solution to all their problems lies in her past. Unwilling to reclaim her memories, Addie must find another way to learn what she was studying at the Alchemica. Unfortunately, the only person who knows is her former colleague, Neil Dunstan. The question now becomes: how far is she willing to go to save the man she loves?
Read an excerpt here: The Catalyst of Corruption
Due to release in early February 2016!