Spin Off Series Cover Reveal and Release Date
Posted by Becca on Aug 10, 2017 in My Books | Comments Off on Spin Off Series Cover Reveal and Release Date
If you've been following along, you've heard me talk about the Final Formula side story I've been writing that features two characters from the main series, Era and Doug. I had planned this single novel to be one last romp in my Final Formula world before I jumped into something new, but things didn't go as planned. There turned out to be a lot more story in my little side adventure than I realized and it became a series in its own right.
So without further ado, here's the cover and blurb for Whispers on the Wind, the first book in my Death's Legacy Series.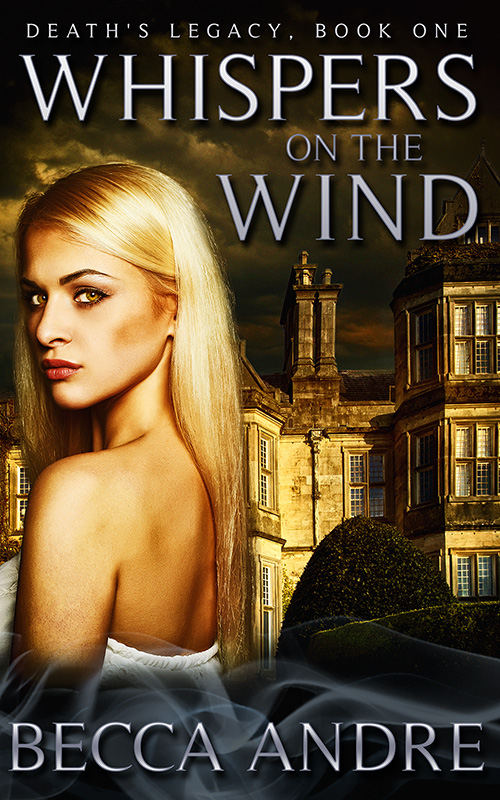 Era Brant couldn't have asked for a more perfect project to launch her interior design business. The Nelson mansion has many hidden wonders: cherry support posts, natural stone floors, and an abundance of paranormal activity. As an avid ghost hunter, Era is drawn to the house for more than just its nineteenth-century charm—especially when she gets a little ghostly help with the proposed architectural plans.
As the new Deacon, the leader of the Old Magic community, Doug Nelson is catching a lot of heat about letting Era and her New Magic contractor renovate the home of their Community's founder. But Doug's troubles don't stop there. His brother Declan has returned home after a messy divorce and befriends Era. Doug was hoping the renovation project would be a chance to get to know Era better. He doesn't need his brother butting in.
Era doesn't know what to make of Declan, but when he admits that he's been communicating with the mansion's ghost since childhood, she finds a new ally. With his help, she might be able to figure out what this ghost wants. But giving a ghost what it desires can be a risky venture, and as Era knows, dealing with the Nelson dead takes that risk to a whole new level.
Read an excerpt here: Whispers on the Wind
Release date: Friday, August 11th
Yes, you read that right. Tomorrow. Which will be crazy because Ferromancer released on August 8th in the Dominion Rising Boxed Set. Yes, the lady who took over eight months to write The Fifth Essence will have a pair of books releasing in the same week. Like I said, crazy!
Just a reminder if you haven't snagged your copy…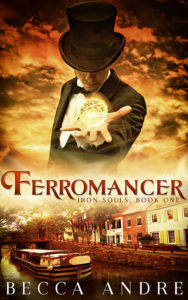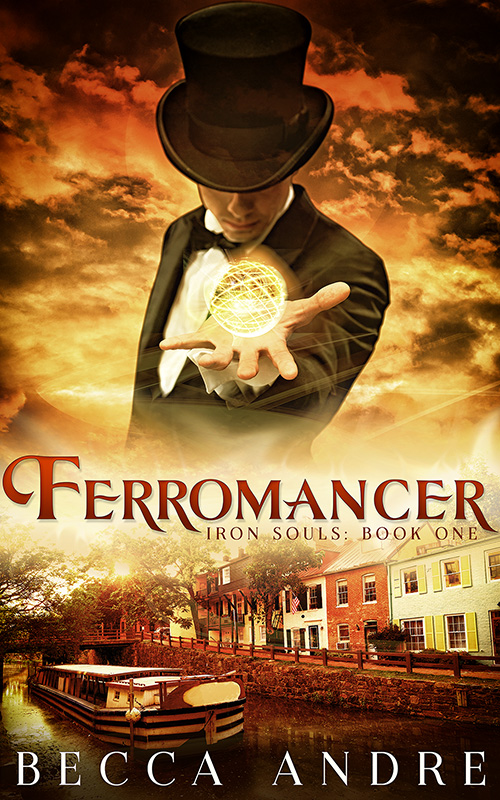 Suspecting that the railroad's new locomotive runs on forbidden magic, canal boat captain Bridget "Briar" Rose decides to steal the schematics and expose the truth. Kidnapping the man who designed the engine wasn't part of the plan, but solutions aren't always black and white—sometimes they come in shades of iron gray.
Read the first two chapters here: Ferromancer
This 23 book set is only $0.99 and as an added bonus, those who preorder or purchase during release week will receive a swag ebook filled with bonus content. My contribution is an alternative point-of-view scene from Ferromancer.
Also, read more about my release week giveaway in my previous post.