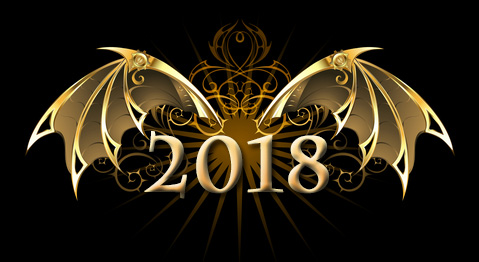 Happy New Year! It's hard to believe another year has come and gone. Is it just me, or does each year seem to pass a little more quickly? But a new year is a chance for a new beginning and this year, I'm taking that to heart. I'm excited to be launching my Iron Souls series and I hope you'll join me on the ride. A canal boat ride, that is. In case you've missed me rattling on about it, Iron Souls is a steampunk-flavored fantasy set on an Ohio & Erie Canal boat in the late 1800s. The first book, Ferromancer, was released in a multi-author bundle last year, but the book is now mine to send out into the world on its own.
Speaking of new things, I'm going to give Kindle Unlimited a try. It requires exclusivity with Amazon for 90 days, so that's the only place this series will be available initially. I know that everyone doesn't buy from Amazon, so I'm going to make each book available on Smashwords (where you can purchase the book in the format you need) for a few days prior to releasing the book on Amazon. Once the entire series is out (I'm planning a five book series), I'll publish the books in all the usual places. Thanks in advance for your patience while I give this new publishing avenue a try.
That said, Ferromancer is already live and currently available on Amazon and Smashwords. I plan to move it into Kindle Unlimited in February, and will be releasing the second book the same month. I'll share a release date for book two as soon as I have one. Meanwhile, I've already started posting snippets over on my Facebook page.
UPDATE – Ferromancer is no longer available on Smashwords, but it is available in Kindle Unlimited.
Here's the cover, blurb, and retailer links for Ferromancer: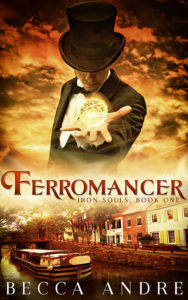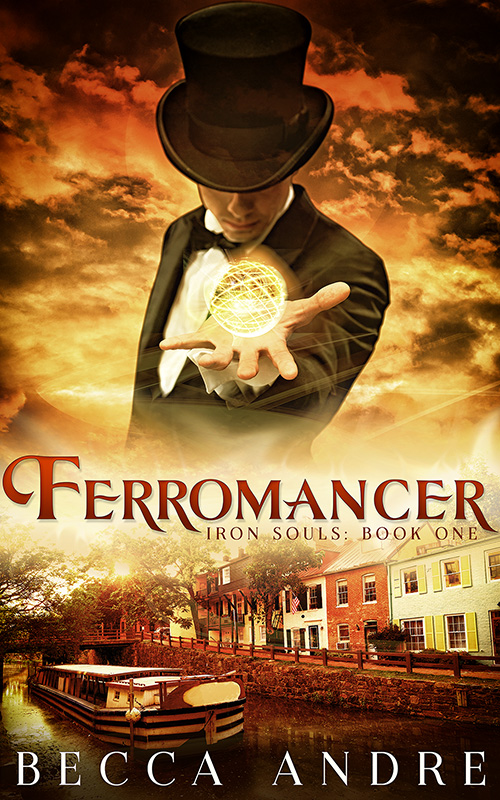 Captain Bridget "Briar" Rose wants for nothing. Each day is a new adventure, living the life she loves, running cargo on the Ohio & Erie Canal. That is, until her cousin decides to sell the family boat to finance a new business venture. He wants to build locomotives for the railroad—the very industry that could put the entire canal system out of business.
Not one to give up without a fight, Briar does a little snooping into her cousin's new business partner. When she gets a sneak peek at the locomotive plans, she suspects that the man is either a genius, or a ferromancer—one of the dreaded metal mages of Europe's industrial revolution.
Determined to reveal her suspicions, Briar takes the plans and heads for the newspaper office in Columbus, stealing the family boat in the process. Kidnapping her cousin's handsome business partner wasn't part of the plan, but when he shows up, demanding the return of his property, she can't let him go. After all, if Briar can prove that the railroad is using ferromancy, she could save more than her boat. She could save her way of life.
Read an excerpt here: Ferromancer
Currently available at: Amazon
But my Iron Souls Series isn't the only thing I'm working on. Last year I published Whispers on the Wind, a spin off Final Formula story. It was supposed to be a single book, but there was a lot more story than I initially realized. Now it's the first book in my Death's Legacy Series. I plan to return to this series later in the year, so stay turned for news on that front.
Thanks for reading!