Iron Souls: The End (Or is it?)
Posted by Becca on Jun 7, 2019 in My Books | Comments Off on Iron Souls: The End (Or is it?)
With the final book, Casting Souls, out in the world, the Iron Souls Series is now complete. (I hope you enjoyed the journey!) But I'm far from finished with that world. After all, the series ended with Briar and friends setting off on a new adventure, so I will be returning to write another series, some day.
Meanwhile, I just released an Iron Souls prequel novella that tells the story of how Kali first met Perseus. The novella is available in the Caught In Crystal Anthology. This anthology features five other gaslamp fantasy novellas in addition to mine–which makes it a great opportunity to find a new author or five. (Links and blurb below)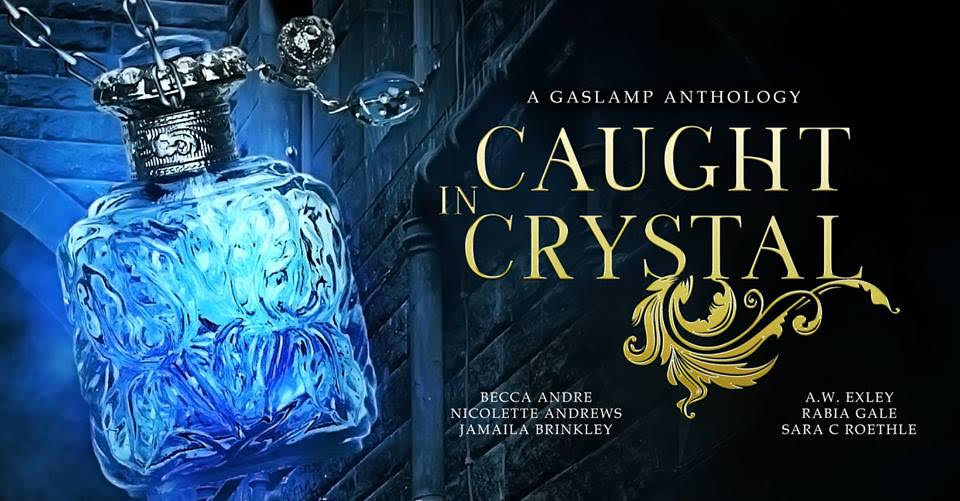 A gaslamp anthology from some of your favourite historical fantasy authors.
Iron Tears, by Becca Andre

Alone in the world, Kali must sort out her mysterious ancestry with the help of an enigmatic stranger who might prove to be her family's greatest enemy.
Pricked by Thorns, by Nicolette Andrews.

Catherine's mother is adamant she marry. But for Catherine finding a husband, might prove to be a deadly affair.
The Demigod Dilemma, by Jamaila Brinkley

When young ladies go missing from Mayfair, the Home Office knows just who to call. This is going to be Anastasia Galipp's most dangerous Season yet.
The Seer's Eye, by A.W. Exley

A family trip to the circus takes a dangerous turn when the familiar tingle of an artifact touches Cara Devon. What price is demanded, to change the future?
Rain Through Her Fingers, by Rabia Gale

Trapped in an unnaturally flooded Brighton, Elaine must find the courage to confront an old foe and protect a new friend.
The Alchemist's Tomb, by Sara C Roethle

Arhyen and Liliana thought their troubles were over when they are given a mission to steal an artifact from a tomb. Will stealing from the dead prove fatal?
Available at: Amazon | Barnes & Noble | Kobo| Apple