Old Favorites, New Beginnings
Posted by Becca on Feb 23, 2020 in My Books | Comments Off on Old Favorites, New Beginnings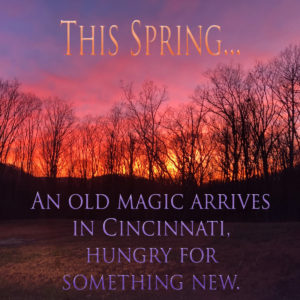 I'm currently working on a new series set in my Final Formula/Death's Legacy universe. This series features all new characters and conflict– including a new flavor of Old Magic! But look for cameos from some of your favorite characters.
This time, I wanted to explore one of my favorite tropes: werewolves. But with me, nothing ever goes as planned. Throw in some Aztec mythology, a New Magic shifter, and a dream-walking shaman, and well…this tale turned out nothing like the typical werewolf story, lol.
Here's the teaser blurb:
When Tegan's shapeshifting ability is caught on video, it threatens more than her reputation as a dog trainer. It resurrects monsters from her past, bringing the horrors of her childhood to the present.
The first book will release in April 2020. Be sure to sign up for my newsletter so you don't miss the updates.
New to my books? You can find the reading order, excerpts, and retailer links here.
Thanks for reading!