Night Traveler: Available Everywhere
Posted by Becca on Jul 18, 2020 in My Books | Comments Off on Night Traveler: Available Everywhere
On the eve of releasing the second book in my Night Traveler Series, I've decided to pull the plug on my Kindle Unlimited experiment and make the series available at all retailers. Track the Sun, the first book in the series, will end its exclusivity period at Amazon in a little over a week and is currently available for preorder at all the usual places. It will remain on sale at Amazon and will release on the other vendors on July 29th.
In other news, Hunt the Dark, the second book in the series will release on July 31st and is available for preorder at all retailers. Cover, blurb, and retailer links below…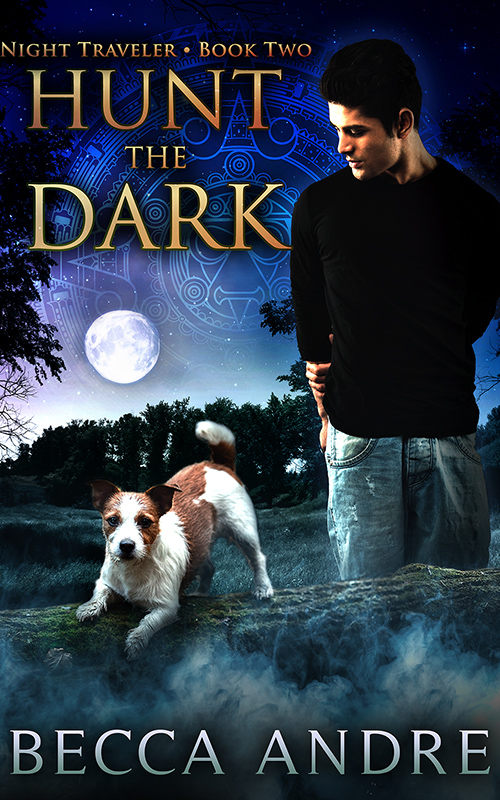 For shaman Tegan Morgenstern, dreams are a bridge to the spirit world and something she has always guarded against. But now that she has faced the monsters from her past, she is free to explore a side of herself she has long denied—until she comes to the attention of Tezcatlipoca, a talented shapeshifter named for an Aztec god. It seems she has piqued his interest, but figuring out his true intentions will have to wait.
In the waking world, Tegan must watch her friend Xol gradually lose control of his own shamanistic magic, opening him to possession by an ancestral spirit. Xol is losing large chunks of time, unable to remember where he's been or what he's been doing. But when local law enforcement discovers the blood of a murder victim in Xol's vehicle, things go from bad to worse.
Out of options, Tegan has no choice but to accept the help of Tezcatlipoca. The arrogant immortal seems confident that he can exorcise Xol, but the question remains: what will the self-declared god demand in return?
Releases July 31st
Read an excerpt here: Hunt the Dark
Available for preorder at: Amazon | Barnes & Noble | Kobo | Smashwords | Apple
…
Track the Sun (Book One)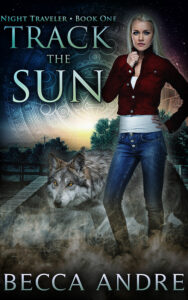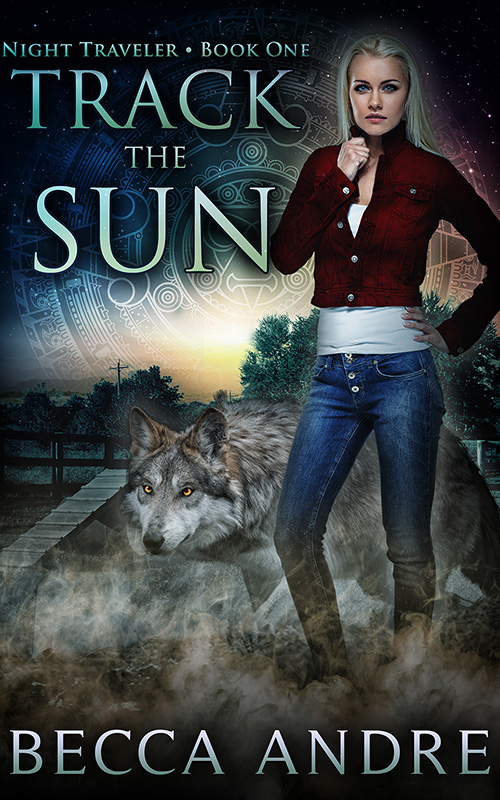 Tegan Morgenstern has spent years building a reputation as a dog trainer, and now her hard work is about to pay off. With a TV show in the works, she's on the brink of achieving her dream—until a video revealing her magical nature goes viral. The only saving grace is that the video never shows her face, preserving her anonymity and her career. For now.
But when a familiar wolf begins to appear in her dreams, Tegan fears she hasn't escaped all notice. More troubling is the realization that a powerful shaman like Xol could find her in the waking world. Though it's been years, she hasn't forgotten a single detail about the last time they met. She still remembers his smile…and the blood.
With everything going so right, Tegan can't afford to let the past dictate her future. But if Xol tracks her down, he could bring the horrors of her childhood to the present. Because, where he goes, the monsters follow. If that happens, losing her career will be the least of her worries.
Read an excerpt here: Track the Sun
Available for sale at: Amazon
Available for preorder at: Barnes & Noble | Kobo
Apple link coming soon
Will go on sale at Smashwords on July 29th.