New Release: Track the Sun
Posted by Becca on Apr 19, 2020 in My Books | Comments Off on New Release: Track the Sun
Introducing the first book in my new series…
Track the Sun, the first book in my new Night Traveler Series, will go live on April 30, 2020.
I've decided to launch the book in Amazon's Kindle Unlimited subscription service. Unfortunately, I have to make the book exclusive to Amazon to participate. I am not a fan of exclusivity. I would prefer to make the book available on all retailers–as I always have–but in order to gain any visibility on Amazon (which is by far the place where I sell the most books), a book needs to be in Kindle Unlimited. For evidence of this, check out Amazon's bestseller lists. You'll see that 90% of the books are Kindle Unlimited books.
However, I will be releasing this series on all retailers once the third and final book has been published and has completed its three-month exclusivity term on Amazon. If you don't want to wait, I will be making each book available on Smashwords prior to its release on Amazon. You can purchase the book in the format you need, and get it EARLY! Track the Sun will be available on Smashwords until April 28, 2020.
Thank you for understanding. Here's the cover, blurb, retailer and excerpt links. I hope you enjoy the new story!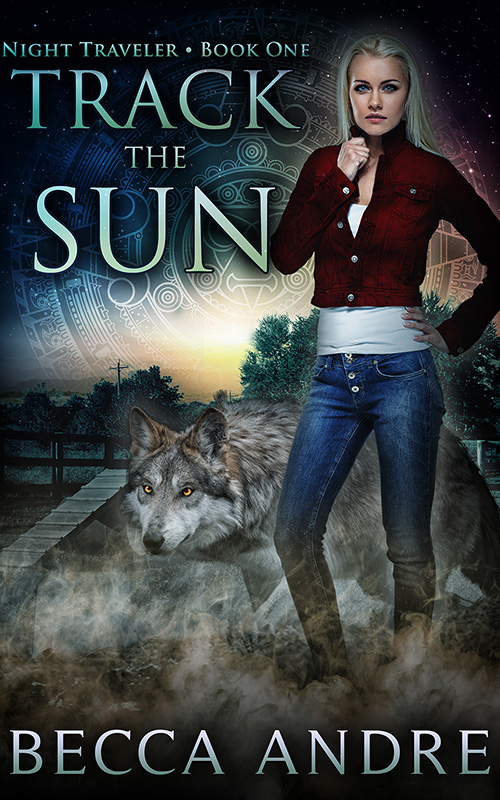 Tegan Morgenstern has spent years building a reputation as a dog trainer, and now her hard work is about to pay off. With a TV show in the works, she's on the brink of achieving her dream—until a video revealing her magical nature goes viral. The only saving grace is that the video never shows her face, preserving her anonymity and her career. For now.
But when a familiar wolf begins to appear in her dreams, Tegan fears she hasn't escaped all notice. More troubling is the realization that a powerful shaman like Xol could find her in the waking world. Though it's been years, she hasn't forgotten a single detail about the last time they met. She still remembers his smile…and the blood.
With everything going so right, Tegan can't afford to let the past dictate her future. But if Xol tracks her down, he could bring the horrors of her childhood to the present. Because, where he goes, the monsters follow. If that happens, losing her career will be the least of her worries.
Read an excerpt here: Track the Sun
Available at: Amazon