Iron Souls Two: Release Date
Posted by Becca on Feb 11, 2018 in My Books | Comments Off on Iron Souls Two: Release Date
Soul Singer: Iron Souls, Book Two releases on February 26th, but it's available for preorder now.
Here's the cover, blurb, and link…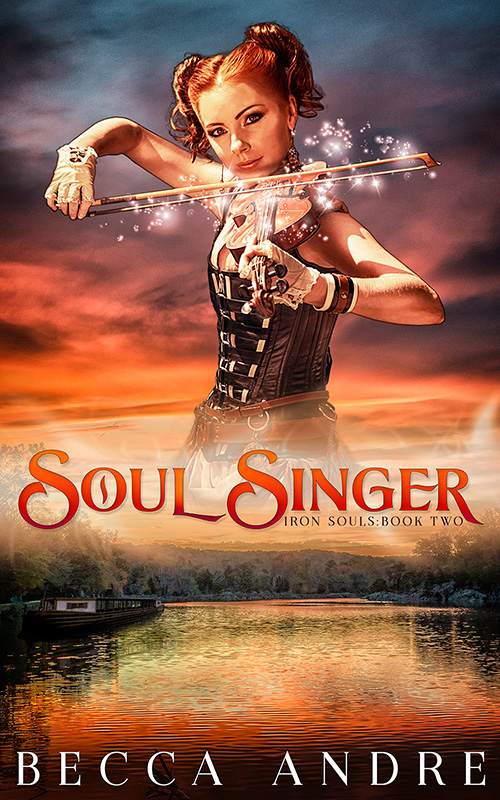 Captain Bridget "Briar" Rose only wanted to stop the railroad's expansion and save the canal life she loves. She didn't intend to make herself and her crew outlaws, or stumble into a magical world she knew nothing about. And she certainly didn't mean to damn a man, but that's exactly what she did to Grayson, a brilliant railroad engineer who turned out to be much more than he seemed.
To set matters straight, Briar is on her way to Cleveland to meet with a woman who may be able to help Grayson. But getting there won't be easy. Wanted posters are everywhere, an old…friend is stalking Grayson, and he's attracted the attention of the Scourge—the executioners of the ferromancer world.
If she's to keep Grayson safe, Briar must pretend to be his keeper. Which won't be easy. Not when she knows so little about his world and her own newly discovered magic. Can she fool those who know that world so well? Or will Grayson pay the price for her failure?
Read an except here: Soul Singer
Preorder a copy here: Amazon