Corroded: Iron Souls, Book Four
Posted by Becca on Aug 21, 2018 in My Books | Comments Off on Corroded: Iron Souls, Book Four
Corroded will release on August 31, 2018. Cover, blurb, and excerpt below. (And yes, that's Andrew on the cover.)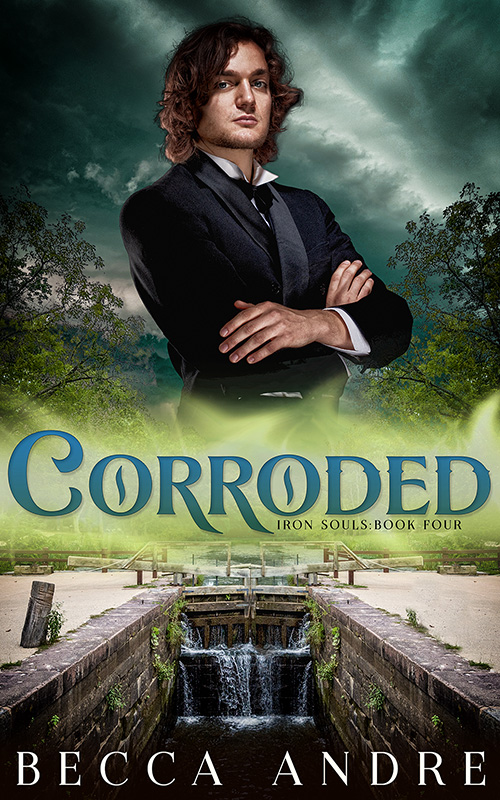 Captain Briar Rose is on a deadline. She has one week to deliver Grayson to Solon, the ferromancer behind so many of her problems. If she doesn't arrive in time, Solon has promised to destroy her hometown. She'll have to push hard to meet his arbitrary deadline, but it should be possible—if her cousin Andrew doesn't get in the way.
Andrew has been Briar's nemesis since they were children, but now that he's working for Solon, Andrew has become an even bigger problem. His insistence on meeting at every toll office is a hinderance, especially when her boat becomes a target for sabotage. Briar doesn't have time for a pretentious cousin or a damaged boat, but her troubles don't stop there.
The clock is ticking for Grayson as well. His devolvement is accelerating at an alarming rate and nothing they try seems to slow it. As Grayson struggles to remain the man he is, Briar begins to believe that time is her true enemy. Perhaps Solon's deadline wasn't so arbitrary after all.
Read an excerpt here: Corroded
Available at: Amazon | Barnes & Noble | Kobo | Smashwords | Apple