A Halloween Sale and What's Coming Next
Posted by Becca on Oct 29, 2017 in Fun Stuff | Comments Off on A Halloween Sale and What's Coming Next
Happy Halloween! I must admit, this is my favorite time of year. The trees have started to turn, the temperature is dropping, and we get to celebrate a holiday dedicated to all things creepy. And if you know me at all, you know that I like the spooky stuff.  😉
In honor of the holiday, Blood Gifts, my Final Formula prequel story is on sale for $0.99 until November 5th. This novella offers a glimpse into the early years of fan favorite, Ian Mallory, and also includes the short story, Lords of the Dead. (I originally posted Lords of the Dead on my website here.)
If you haven't had a chance to grab a copy of Blood Gifts, now's a great time to get it cheap. Here's the cover, blurb, and retailer links: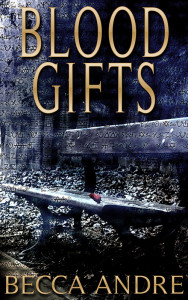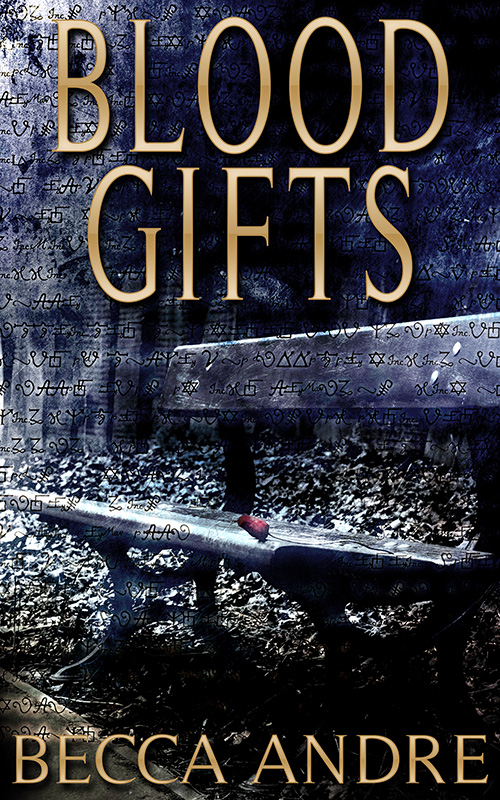 Seventeen-year-old Ian is used to pressure. Born into a necromancer family, he and his twin brother Lex exhibited uncommon magical potential at an early age that led their father to expect great things—from them both. That is until Lex's blood gift fails to manifest.
Or so everyone believes.
For the past five years, Ian has been keeping a secret. A secret that—if it got out—would see his brother shunned, or worse. Lex does have a blood gift, but not every gift is a blessing, and not every recipient can manage the talent in his blood.
As Lex's sanity begins to slip, Ian knows the responsibility to raise his family's fortunes is on his shoulders, and his alone. When he is offered an apprenticeship with one of the most influential men in the necromancer community, Lex convinces Ian that the connection would offer their family even more if Ian were to marry his elderly mentor's "spinster" niece.
Ian's plan takes an unexpected turn when he discovers that Isabelle is not a spinster. She's a young, beautiful, intelligent woman who, unfortunately, wants nothing to do with him. Now Ian must find a way to win her over before Lex attempts to elevate their family, his way.
Pick up a copy here: Amazon | Kobo | Barnes & Noble | Smashwords | Apple
…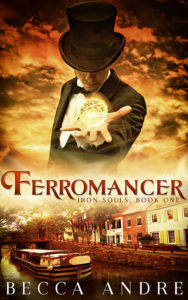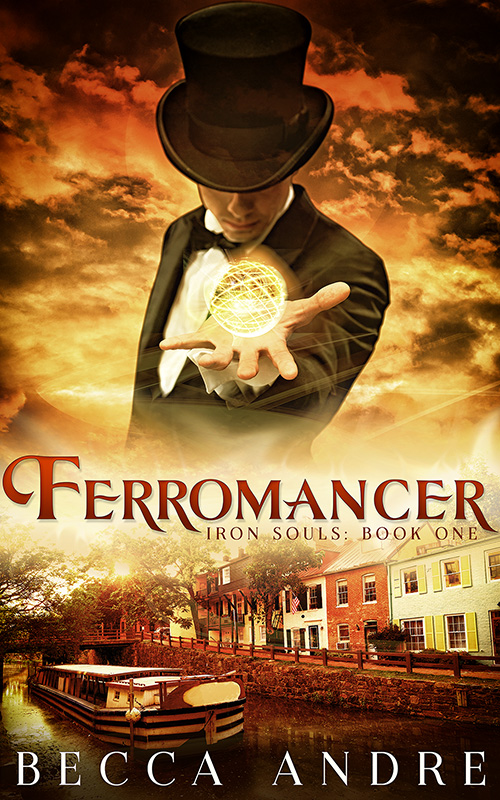 If you missed my recent post on Facebook, I'm currently busy writing the next two novels in my Iron Souls series. I hope to release them in back-to-back months once Ferromancer leaves the Dominion Rising Boxed Set and releases as an individual ebook in early 2018. Book 2 is with beta readers now, and I've written the opening chapter of book 3. So, the goal is achievable. *knocks on wood*
Meanwhile, I have a giveaway running over on Goodreads for an autographed paperback copy of Ferromancer. The giveaway ends on November 3rd and is available for U.S. residents only, but I have a second giveaway scheduled to begin on November 4th that is open to everyone. While the giveaways are live, they will show up on the book's Goodreads page.
Here's the link: Ferromancer on Goodreads. Good luck!
For those of you curious about the next installment in my Death's Legacy series… As I mentioned before, I had only intended for Whispers on the Wind to be a single title and not the start of a series. But it wanted to be more, so I let it. I'll be working it into my schedule and hope to return to it in the later part of 2018.
Now, if I'm going to get all this done, I'd best get back to work. Thanks for reading!